From formulation to manufacturing and packaging, at innov8 LABS we understand that innovation plays a key role when bringing product ideas to life. We are specialised cosmetic contract manufacturers, offering flexible solutions to develop and manufacture high-quality, bespoke products from small to high volume batches of liquid, gel, creams, serums, and medically graded products.


Scalable Manufacturing Capabilities
We are fully equipped to facilitate large-scale production across a broad range of industries including health, wellness, beauty, skincare, and medical devices. Our expertise in sourcing, coupled with our state-of-the-art infrastructure, GMP facility and highly skilled personnel, provides us with a critical competitive advantage, enabling us to deliver top-notch products ensuring optimal efficiency and reducing production downtime.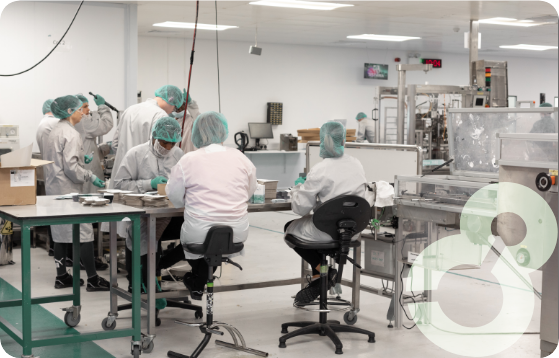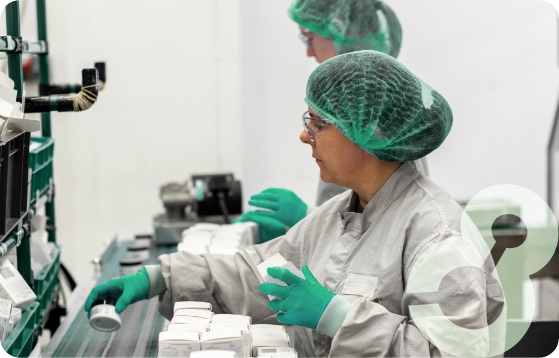 Highest Quality Standards
We are cosmetic contract manufacturers committed to high standards of quality assurance, conducting rigorous testing and inspection procedures throughout the formulation process to guarantee that your products meet the most stringent quality standards. Our facility and laboratory are GMP (Good Manufacturing Process) compliant.
with annual capacity of 30m units per year
Our manufacturing and filling capabilities combined with high volume capacity enables us to facilitate large scale production in areas of health, beauty and cosmeceutical products.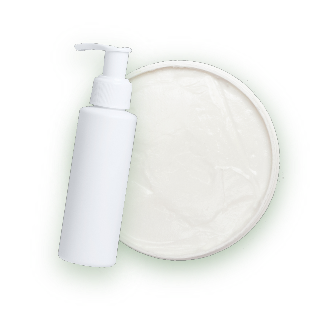 Learn More
Our Services
Our scientific approach to creativity allows us to formulate and manufacture unique health, beauty and cosmeceutical products that people believe in.
Filling and Packing
Precision Filling, labelling, coding and packing
Filling and Packaging of Final Product 2ml – 1000ml into Sachets, Tubes, Vials, Jars, Bottles, Pouches
Glass Crimping
Overwrapping of square / rectangular shaped cartons
Flow / Sleeve wrapping
Testing & Monitoring
Environmental Monitoring
Active Ingredient Testing (fluoride)
Cleaning Validations Stability Testing
Microbiological Testing – Total Bacterial Count/ Total Yeast and Mould Count
Pathogen Testing
Incoming Inspection – Raw Material & Packaging
Incoming Inspection – Raw Material & Packaging
In Process Bulk Product Analysis
Finished Product Analysis
Conductivity Testing
Viscosity Testing
Density Testing
pH Testing
Test Equipment
pH meters
Viscometers
Refractometer
Titrator
Thermo-analyser
Microscope
Centrifuge
Incubators – 4°C, 22°C and 40°C
Laboratory Pilot Vessel (up to 5kg)
Small Industrial Pilot Vessel (up to 50kg)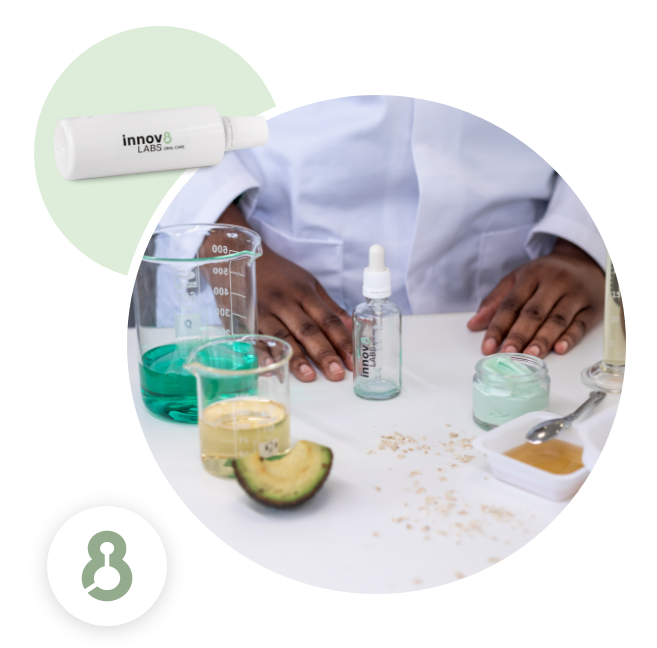 CONTACT US
Work With A Best-In-Class Cosmetic Contract Manufacturer
Expand your business with innov8 LABS. Our expert teams will work with you to develop and manufacture innovative products backed by solid scientific research.
Contact